In class yesterday, Professor Herzog referred to Alexander Rodchenko's MoMA exhibit, which, unfortunately, ended its run twelve years ago.  But, were it still around, you could see cool stuff like this: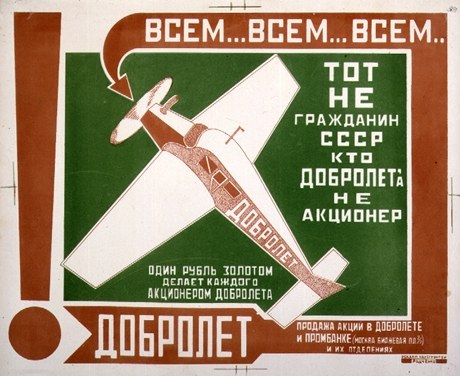 and this: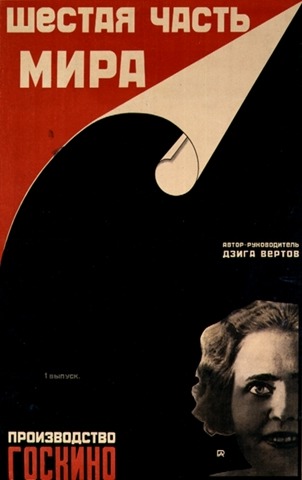 But while Rodchenko's stuff has gone away, right now there's a kick-ass exhibit featuring Bauhaus and Bauhaus-inspired design, which was a contemporary movement of Soviet Constructivism and Futurism.   Check out some of Jan Tschichold's work:
It's pretty similar to Rodchenko, no? Or another Russian like El Lissitzky:
Anyhoo, the Bauhaus movement was a leftish politically motivated philosophy of art that began in architecture (here's, uh, the Bauhaus by Walter Gropius) and would spread to almost everything.  Here's a beautiful font by Herbert Bayer: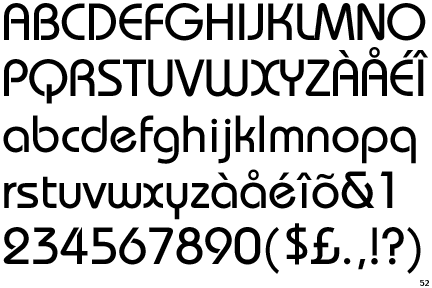 So, what does this have to do with our readings?  Well, Vertov's manifesto calls not just for the politicization of art, but also for art to pervade everyday life, a notion that was also being echoed in Germany between the wars.  The concept of having everything around you is part of a political movement- from the building you live in to the street signs outside your house to the stamps on your envelopes- is pretty alien to me, and more than a little bit scary (thanks, John Carpenter).    But for Vertov, who, at least at the point when he wrote these Kino-Eye letters, was a true believer in the worker's revolution, this immersion in a political world was a good thing.  And seeing how we're constantly bombarded by advertisements everywhere we turn nowadays, I wonder if total immersion in a political world is even avoidable.